Star Wars Jedi Theme Popcorn Machine Limited Edition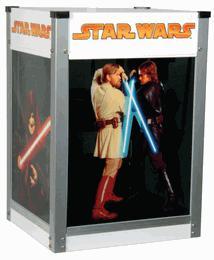 Limited edition Star wars Revenge of the Sith theme 4oz popcorn popper.

 Featuring blackout glass and official artwork, this is certainly the perfect addition to any home cinema/ man cave!

Professional grade popcorn machine with stainless steel kettle and warmer. Very rare, limited stock.
Dimensions - 16"x14"x24"