CANDY FLOSS BAGS WITH CAROUSEL HORSE AND INGREDIENTS PRINTED ON THE BAGS.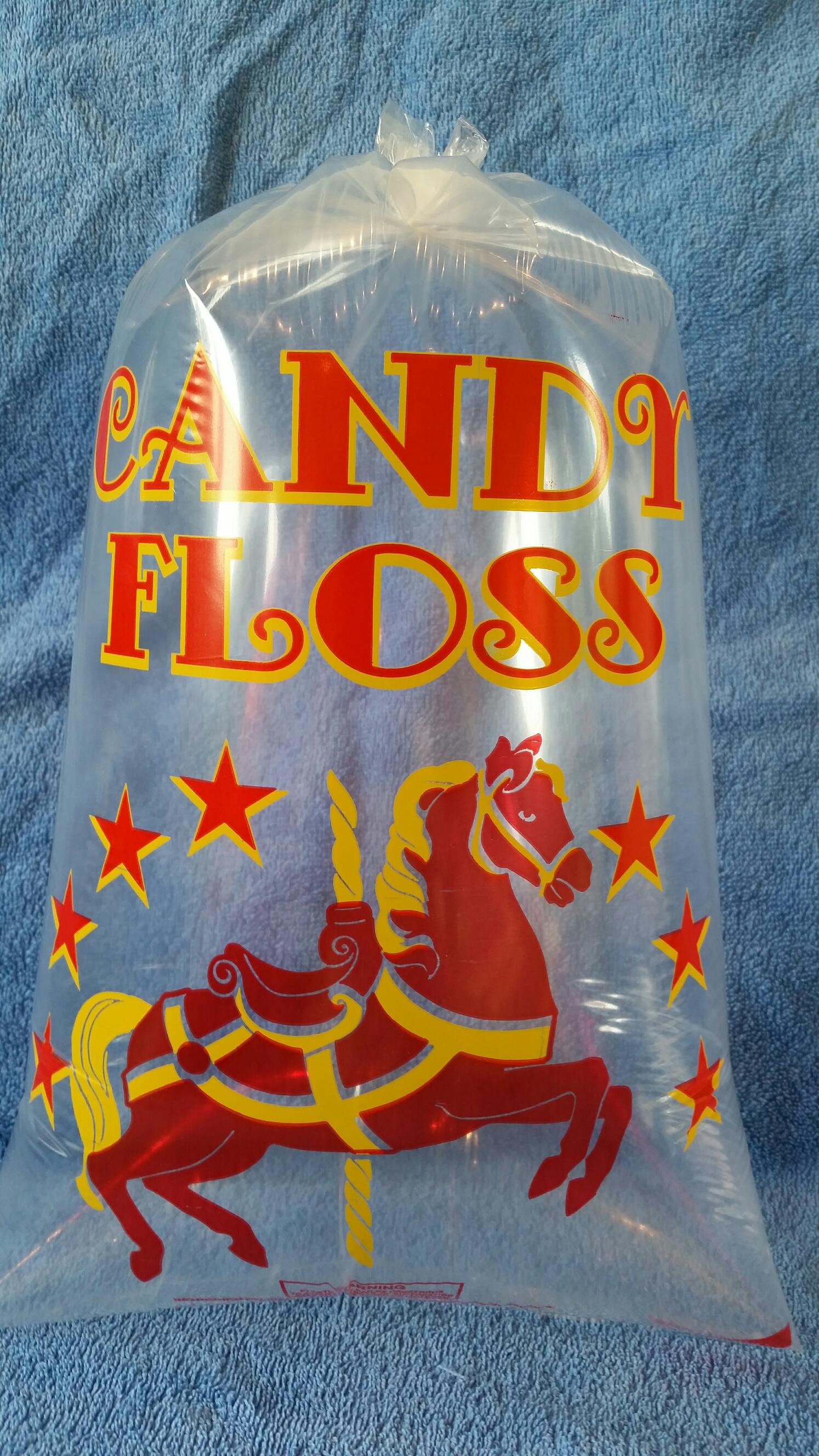 Carousel printed bag with the Natasha's Law ingredients printed on the bag.
The standard size floss bag 11" x 18" (279 mm x 457 mm)
Made specially for us, no side seam on the bags and the bottom is cut and sealed separately. Boxed in 1000s. 
£62 per thousand. Multi-buy discount; buy 3 or more boxes at the same time £59 per thousand.