Belshaw Type K Donut Cutter / Ringer / Dispenser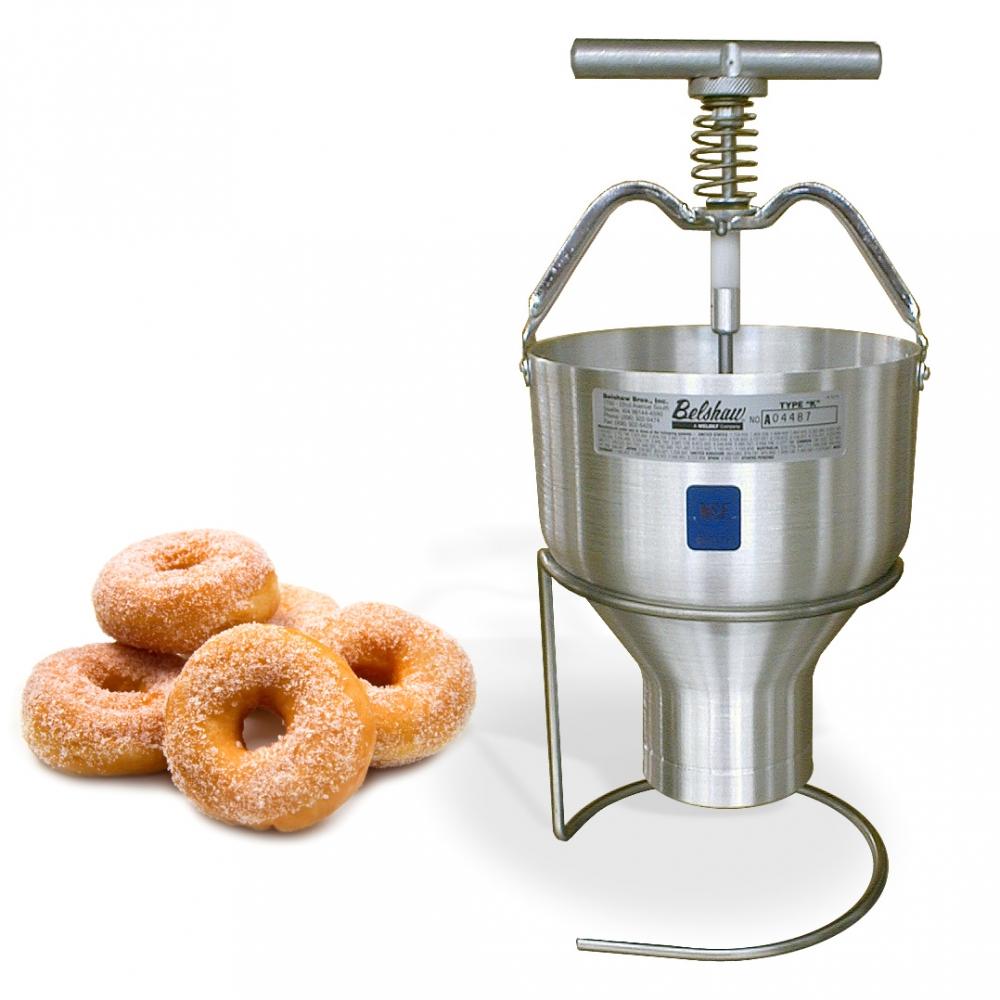 The handheld Type K Donut Depositor is ideal for smaller fryers. One hopper holds 2.2 kg and turns out about 5 dozen average size donuts. 6 volume settings can be selected on the handle. Typical weight range of each donut is from 34 - 50g, making a variety of donut sizes possible. A consistently shaped product is delivered time after time. A far superior machine to the Chinese copies, anyone who has used both can easily tell the difference.  
    Type K Donut Depositor includes a 1-9/16" plunger for standard size Ring Donuts.
The entire unit is corrosion resistant and easy to clean.
STAND AVAILABLE SEPARATELY.