Apple E-Z (Toffee Apple Mix)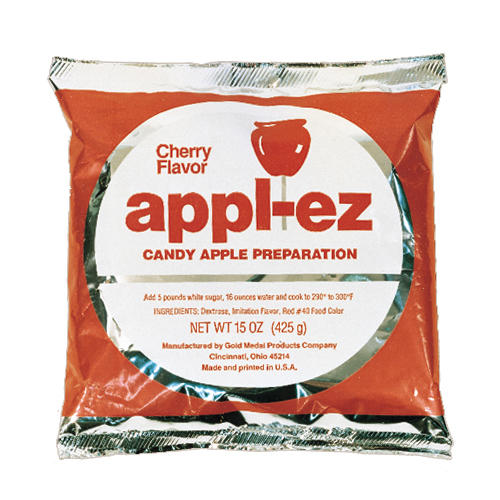 The foolproof way to make yummy toffee apples every time. just add the sachet to the quantities of sugar and water, heat the mix to the temperature specified on the packet.
15oz E-Z Toffee Apple Mix
Sold in Sachet size.
Mix with sugar and it is enough for 70 Apples. 
Supplied as:  Single Bag Inner   £4.50
                       Case of 15 Bags   £62.00